Top Stories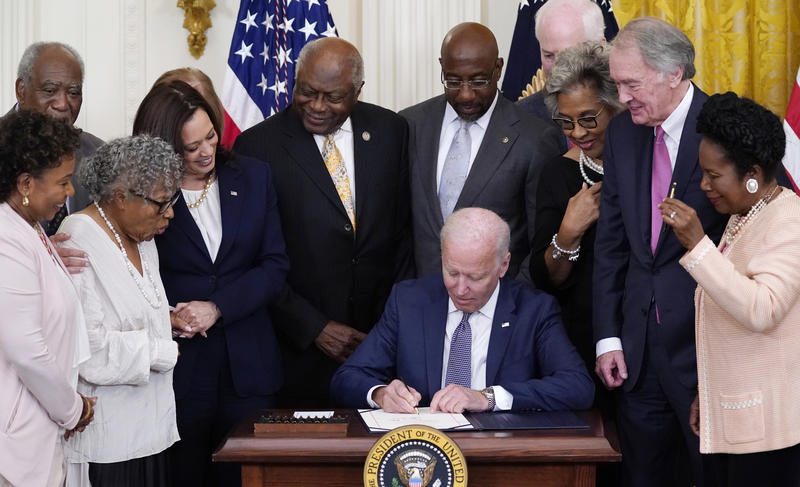 Updated June 17, 2021 at 4:28 PM ET President Biden on Thursday signed a bill to recognize Juneteenth — the celebration to commemorate the end of chattel slavery in the United States — as a federal holiday. Federal employees will observe the holiday for the first time on Friday . "Throughout history, Juneteenth has been known by many names: Jubilee Day, Freedom Day, Liberation Day, Emancipation Day, and today, a national holiday," said Vice President Harris, who is the first woman, Asian...
Read More
A first-in-the-region research laboratory is now open in Buffalo's Medical Campus, and aims to help better understand health and disease.
Read More
Follow Us On Social Media
NPR News
Heritage Moments
Depending on what side of the border you're on, the story of the Fenian Invasion of June 1, 1866, is told differently. In Western New York it's remembered as a brave fight for Irish independence against British oppression. On the Niagara Peninsula it's a brave fight for self-defense against a surprise attack from a warlike America.
Read More
Listen to Our Streams